MADE TO ORDER; Ready FOR DELIVERY is the ring with size: interior diameter 16.8 mm / 0.68" - EU 52 - USA 6- UK M; Crystal size: 4 mm / 0.15 "; crystal colour: crystal VL
Se realizeaza la comanda, in stoc exista doar inelul avand marimea: diametru interior 16.8 mm / 0.68" - EU 52 - USA 6- UK M; dimensiune cristal: 4 mm / 0.15 "; culoare cristal: crystal VL
The price include VAT (where applicable); not include delivery charges.
In Romanian and in English language (please, see below)      
Descrierea bijuterie: R17153; Inel din lemn si cristal Swarovski; Inel eco friendly din lemn; Inel exclusivist din lemn si cristal Swarovski,  Inel autentic din lemn; Inel artistic din lemn, Inel eco-friendly, Made with Swarovski® Crystals; Inel din lemn si cristal Swarovski unicat; Inel autentic din lemn; Inel artistic din lemn; Inel design unic; Inel unicat din lemn, Inel unicat din lemn si cristal(e) Swarovski, Bijuterie originala; Bijuterie ecodesign; Cadou unic, Cadou original, Idei de cadou, Inel statement, Bijuterii pentru ea, Inele de poveste, Inele de basm, Bijuterie de autor, Bijuterie unicat din lemn; Bijuterie incapsuland frumusetea naturii, Bijuterie naturala, Inel de logodna unicat, Inel unicat din lemn, Inel minimalist din lemn.
 Combinatia originala a culorii elegante a lemnului cu distinctia creata de cristalul Swarovski aplicat manual transforma inelul intr-o bijuterie rafinata si in acelasi timp sofisticata, radiind personalitate si stralucire oricarei tinute. Acest inel din lemn innobilat cu cristal Swarovski este perfect pentru femei care apreciaza autenticitatea, minimalismul, stralucirea si natura. Beauty from nature on your finger!
Inspiratie: frumusetea naturii, bucuria culorilor, pasiunea pentru arta sticlei si arta lemnului
Despre bijuteriile GlassIdeas:  Fiecare bijuterie creata de GlassIdeas este one-of-a-kind (unicat), este prelucrata manual in Romania, fiind rezultatul a mii de ore de munca minutioasa dublata de activitati de documentare si de explorare prin cercetari experimentale, concretizate in publicarea de articole in reviste stiintifice cotate ISI, premiate international in domeniul stiintific si al artei. Deoarece toate creatiile GlassIdeas sunt realizate manual si/sau utilizand materiale naturale, pot apare variatii de culoare sau dimensionale, respectiv bule de aer sau alte caracteristici specifice materialelor utilizate, fapt datorat atat acestui procedeu manual cat si/sau materialelor naturale utilizate ( http://sticla-fuzionata.shopmania.biz/info/produse-manufacturate-din-lemn-si-sau-sticla-produse-unice-autentice). Toate creatiile GlassIdeas sunt 100% originale si 100 % reciclabile.
Denumire: inel din lemn  " Cube"  Ring, handcrafted using wood and Swarovski crystals in Romanian studio GlassIdeas     
Categorie: Inele din lemn si cristal(e) Swarovski Colectia "Good Vibe" - bijuterii din lemn si cristal(e) Swarovski 
Design autentic: unic, 100% original, creat de Camelia Neagu-Cogalniceanu si Irinel Neagu-Cogalniceanu; Copyright GlassIdeas (Pro Ideas Trade SRL). Despre GlassIdeas link
Metoda de realizare: manuala; eco-friendly, metoda artizanala unica in intreaga lume, creata integral in house de GlassIdeas (Pro Ideas Trade SRL)
Materiale si dimensiuni:
   - cristal Swarovsky® original aplicat manual. Delicatul cristal straluceste in lumina. Puteti alege culoarea si dimensiunea cristalului Swarovski.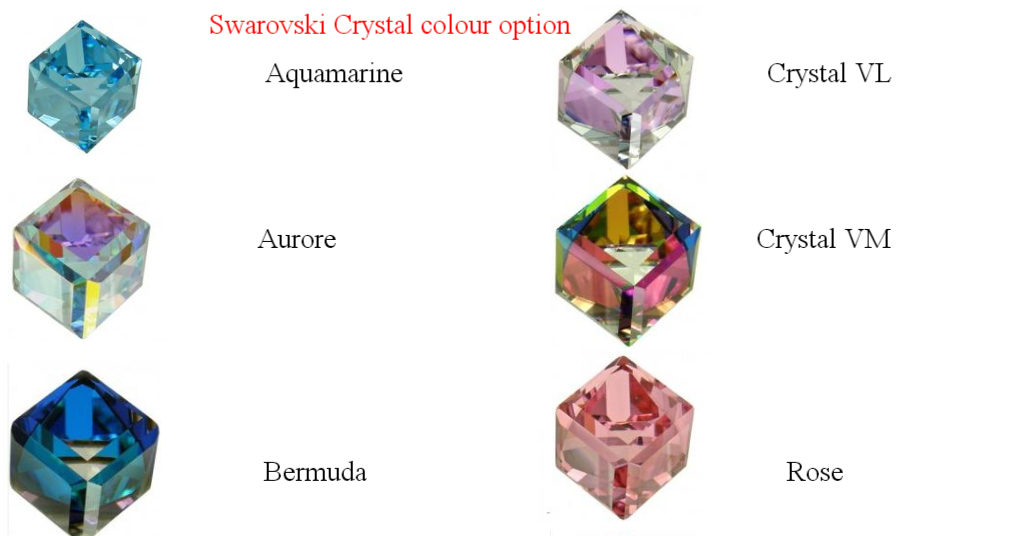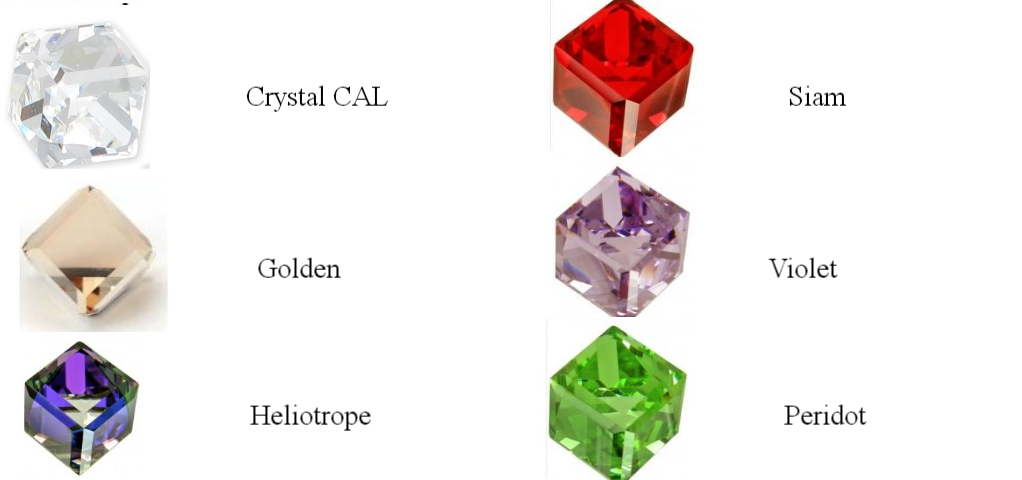 - Lemn natural: lemn de nuc, lemn de cires

Latime inel: 8.8 / 0.34 " ; Grosime inel: 2.0 mm / 0.07 "; Inaltime totala inel : cca 28 mm /1.1 "

    Baza din lemn a inelului extrem de usor si de rezistent, este creata din combinatia a doua esente de lemn, de obicei diferite pentru a evidentia vizual, cromatic, estetic desenul natural al lemnului utilizat si pentru a transmite amprenta de unicitate a naturii surprinzand maiestria acesteia. Suprafata lemnului este atent slefuita, respectiv lustruita manual in mai multe etape, obtinandu-se astfel un finisaj matasos, placut de atins si este, de asemenea, supusa unui tratament multifazic de impermeabilizare cu produse speciale si ecologice avand drept rezultat cresterea rezistentei la: impact; abraziune; fisurare; patrunderea apei cat si sporirea profunzimii culorii lemnului garantand astfel farmecul pretios al fiecarei bijuterii GlassIdeas.  
Despre speciile de lemn din inelele GlassIdeas , puteti gasi mai multe detalii aici
Cum determinati ce marime aveti la inel: fisier aici . Va rugam sa aveti in vedere faptul ca inelele din lemn nu pot fi redimensionate, motiv pentru care va rugam sa alegeti dimensiunea corecta de care aveti nevoie. De asemenea toleranta de +/- 0.5 mm este posibila datorita metodei manuale de creare.
Greutate inel: cca 1.56 g / 0.056 oz
Ambalare Cadou: Saculet elegant din catifea; ambalare cadou Gratuita; card personalizat cu mesaj: Gratuit - va rugam sa transmiteti mesajul pe care il doriti cat si numele persoanei, la rubrica "Comentarii comanda". Puteti alege din 4 modele de card personalizat prezentate aici

Disponibilitate:
- imediata in cazul inelului cu urmatoarea marime: diametru interior 16.8 mm / 0.68" - EU 52 - USA 6- UK M; dimensiune cristal: 4 mm / 0.15 "; culoare cristal: crystal VL - inelul din prezenta imagine de produs 
- 2 saptamani ( 14 zile lucratoare ) in cazul inelelor cu o alta dimensiune - timp de manufacturare
Transport si retururi: http://sticla-fuzionata.shopmania.biz/info/livrare
Nota: Inel unicat (one of a kind), nu poate fi identic replicat. Fiecare creatie GlassIdeas este livrata impreuna cu Certificat de Autenticitate semnat de artisti, Certificat de garantie si instructiuni de transport, intretinere si utilizare.
   Pentru a vedea toate inelele unicat din sticla si lemn GlassIdeas disponibile in stoc pe acest website, va rugam sa urmati acest link.   Toate lucrarile create de GlassIdeas, disponibile in stoc, pot fi vizionate  aici; de asemenea puteti viziona mai multe fotografii ale oricarei lucrari disponibile pe acest website.

   Pentru orice informatii suplimentare sau referitor la o comanda personalizata de creatii din sticla si/sau lemn si/sau cristal(e) Swarowski si/sau perle de cultura sau pentru propuneri de colaborare (inclusiv workshop manufactura sticla), va rugam sa trimiteti email la proideastrade@yahoo.com  sau prin intermediul sectiunii de Contact sau sa sunati la 0741 061 600; 0239 66 48 75. Va multumim :)
  In cazurile rare in care aceasta pagina de internet nu functioneaza corect, va rugam sa transmiteti dorinta dumneavoastra la adresa de e-mail proideastrade@yahoo.com  sau sa ne contacti telefonic la 0741 061 600. Va multumim pentru intelegere.
  Va multumim, de asemenea, pentru faptul ca purtati sau intentionati sa purtati/ sa daruiti o bijuterie GlassIdeas.
**********************************************************************************************************************************************************************
**********************************************************************************************************************************************************************
  In English Language
Jewelry description: R17153; Wooden ring with Swarovski crystal; Eco friendly wooden ring; Exclusive wooden ring with Swarovski crystal, Glass ring and unique wood; Genuine wooden ring; Artistic wooden ring, Eco-friendly ring, Made with Swarovski® Crystals; Genuine wooden ring; Artistic wooden ring; Unique design ring; Unique wooden ring, Unique wooden and crystal(s) Swarovski Ring, Original jewelry; Eco-design jewelry; Unique gift, Original gift, Gift ideas, Statement Ring, Jewelry for her, Fairy-tale rings, Author's jewelery, One of a kind Ring, Unique wooden jewelry; Jewelry encapsulating the beauty of nature, Natural jewelry, Unique engagement ring, Unique wooden ring, Minimalist wooden ring, Swarovski Crystals Ring
        The original combination of the elegant wood color with the distinction created by the genuine Swarovski crystal applied manually turns the ring into a sophisticated refined and sophisticated jewelry, radiating the personality and shine to any outfit. This wooden ring is perfect for women who value authenticity, minimalism, shine and nature. Beauty from nature on your finger!
Inspiration: beauty of nature, joy of the colors, passion for glass art and wood art
About GlassIdeas Jewelry: Each GlassIdeas jewelry created by Pro Ideas Trade SRL is one-of-a-kind (unique), it is hand crafted in Romania, being the result of thousands of hours of fine work duplicated by documentary and exploration activities through experimental research, materialized in the publication of articles in scientific Journals ISI coted, internationally awarded in field of art and science. Because  all GlassIdeas creations are hand crafted and/or using natural materials, color variations or dimensional variations, such as air bubbles in glass or other material - specific features appair due both to this handcrafted method and/or to the natural materials used - link).  All GlassIdeas creations are 100% original and 100 % recyclable.
Name: Ring from wood and genuine Swarovski crystal ®  " Cube"  Ring, handcrafted using wood and Swarovski crystals in romanian studio GlassIdeas    

Category: Rings from Glass and Wood, Collection " Good Vibe "  jewelry manufactured of wood and genuine Swarovski® crystal 
Design authentic: unique, 100 % original, created by Camelia Neagu-Cogalniceanu and Irinel Neagu-Cogalniceanu; Copyright GlassIdeas (Pro Ideas Trade SRL). About GlassIdeas link
Method of creating: handcrafted; eco-friendly, the unique handicraft method in the world created entirely in house by GlassIdeas (Pro Ideas Trade SRL)
Materials:
    - genuine Swarovski® crystal, applied manually. The delicate small Swarovski Crystal lightly shimmer in the light.You can choose the color and size of Swarovski crystal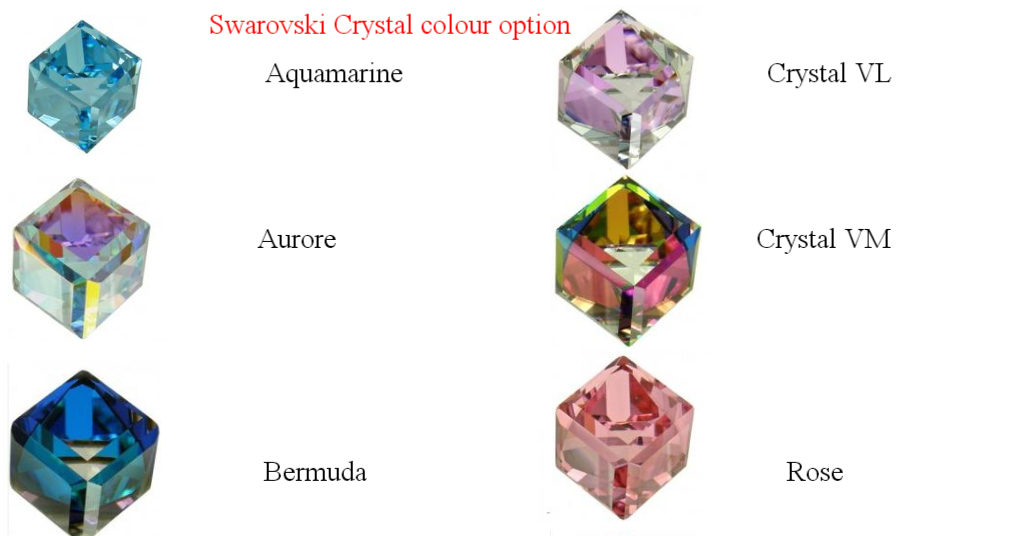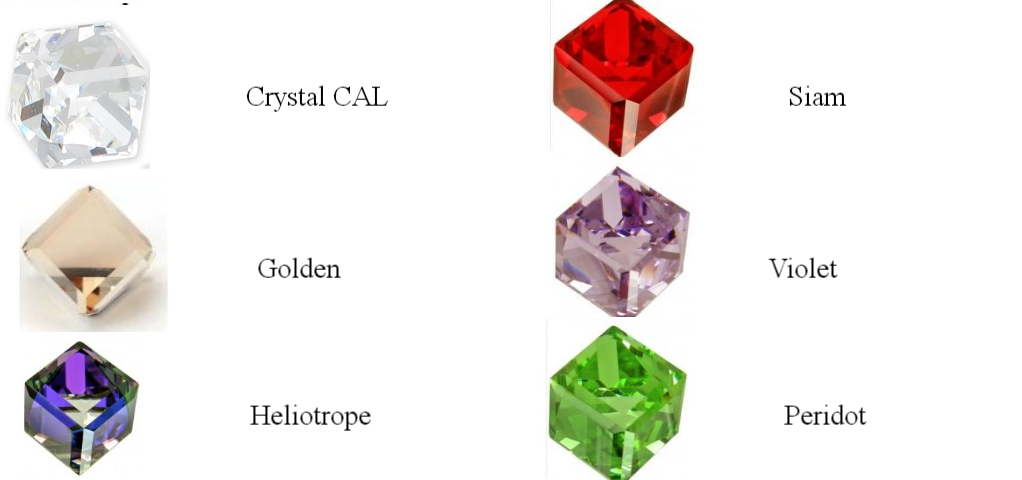 - natural wood: walnut wood ; cherry wood
Ring width:  8.8 / 0.34 "; thickness ring: 2.0 / 0.07 "; total height of ring: cca 28 mm /1.1 "
   The extremely light and  resistant wooden base of ring is created using a combination of two wood essences, usually different, to emphasis visual, chromatically, aestetically the natural wood pattern used and to convey the uniquenesss of nature's imprint, surprising her artistry. The surface of the wood is carefully sanded and hand polished in several stages, thus obtaining a silky finish, pleasant to touch and, too, is subjected to multiphase treatments with special and ecological products with the aim to increase the resistance to: impact; abrasion; cracking; penetration of water  as well as increasing the depth of wood color guaranteeing the precious charm of each GlassIdeas jewelry.
About wood species in GlassIdeas rings, you can find more details here 
Weight ring: aprox.1.56 g / 0.056 oz
How to Find Your Ring Size: here . Please note  that wooden rings are not adjustable and cannot be re-sized, so please be sure of the correct sizing you need.  Please note that deviantions of +/-0.5 mm ( 0.019 " ) it is possible due the pure handwork. Please note that the colour and the pattern of wood grain may vary from image shown.
Free Gift Packing: Stilish velvet pouches; Free gift wrapping; personalised card with message- Free - please send your message as you want and the person's name under "Additional informations". You can choose from  four (4) personalised card models, noted 1, 2, 3, 4 here
Avalability:  
- immediate in the case of the ring with the following size: inner diameter 16.8 mm / 0.68" - EU 52 - USA 6- UK M; Crystal size: 4 mm / 0.15 "; crystal colour: crystal VL - shown in this image product

- 2 weeks  (14 business days) for other rings with other sizes - manufacturing time
Note: One-of-a-kind Ring, it cannot be exactly replicated. Each GlassIdeas creation is delivered accompanied by: Certificate of Authenticity signed by artists, certificate of warranty and instructions of transporation, maintenance and use.
Price now on SALE: in Romanian currency, including VAT: 90 RON; in Euro including VAT: 20 Euro
 The prices of products and/or services not include shipping (national and international) charges, import and duties custom taxes, where it is the case. Details about delivery can be found reading here   
  See more wooden and glass rings for you: here.  All artworks created by GlassIdeas, available in stock can be found here   
  For more details or a custom made order containing wood and/or glass and or Swarovski crystal(s) and/or cultured pearl(s) or coll aboration proposal (including glasswork workshop and other), please send us an email to proideastrade@yahoo.com  or trough the  Contact section or call us at +40 741 061 600 ; +40 239 66 48 75 Thank you :)

   In the rare case where this website does not work properly, please send your wish to e-mail proideastrade@yahoo.com  or contact us at +4 0741 061 600; + 40 239 66 48 75, + 40 722 381 392. Thank you for your understanding.

    Also, thank you for the fact that you wear or intend to wear / to offer as gift a GlassIdeas jewelry.